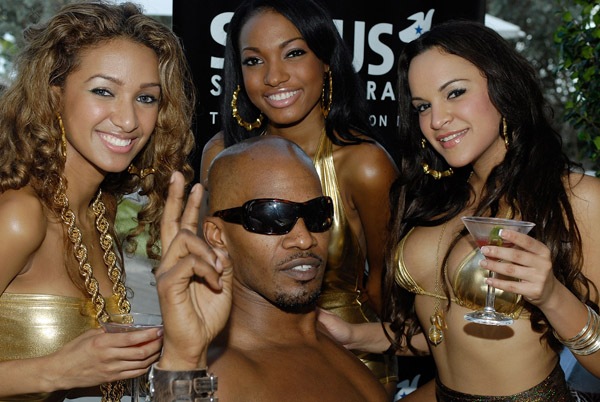 I remember I heard a snippet of this track back in November and I'm also not sure if the full version surfaced before this. But here's a track called 'Life Is Good' by Jamie Foxx that is not featured on his new album Intuition. Enjoy.
Life's certainly good for Jamie in the pic ! Ha !
Download here – Life Is Good
Intuition in stores now.