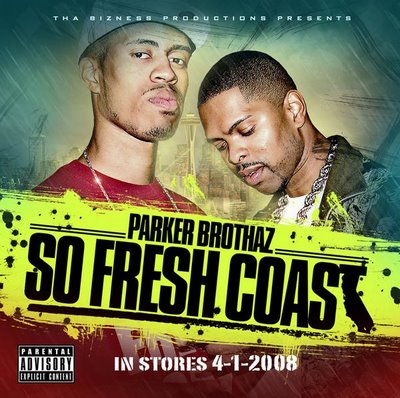 Homie Tryfe just shot me over with a brand new joint he produced for Parker Brothaz. The rap duo is Tha Bizness' protege and sound very promising. The track's called 'Brand New' off Parker Brothaz' new album So Fresh Coast and is quite a banger. Check it out and show some love.
Download here – Brand New (Prod. by Tryfe)
Buy So Fresh Coast in stores April 1st.