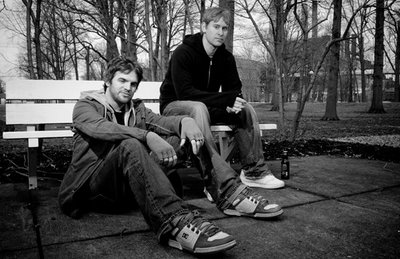 I started following the talented duo ater hearing some of their collabos with rapper Ray Cash.
But now, Cleveland production duo The Kickdrums are ready to release their Just A Game EP and here goes the title track off that. The duo (Fitts and Tilla) are also on the vocals on this one. This aint Hip Hop, it's something they do other than that as well. check it out & enjoy.
Also check out an interview they did recently with The Press Play Show.
Download here – Just A Game
Just A Game EP in stores March 6th.