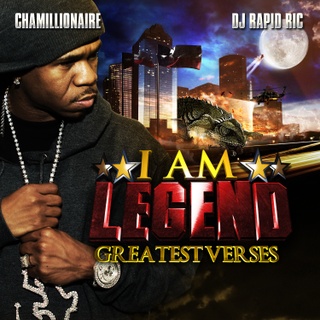 Above is the cover for Chamillionaire's new mixtape available for pre-order right now. It's not part of the Mixtape Messiah series but just a new one with Dj Rapid Ric featuring Cham's greatest verses plus a few new freestyles.
You can pre-order the mixtape at chamillionaire.com
Also, hit up Cham's site for 2 new videos of him in the studio with his Chamillitary artist, Famous. I can't seem to find an embed code to post it here so you gotta head over there. And show the homie some love, ya heard.