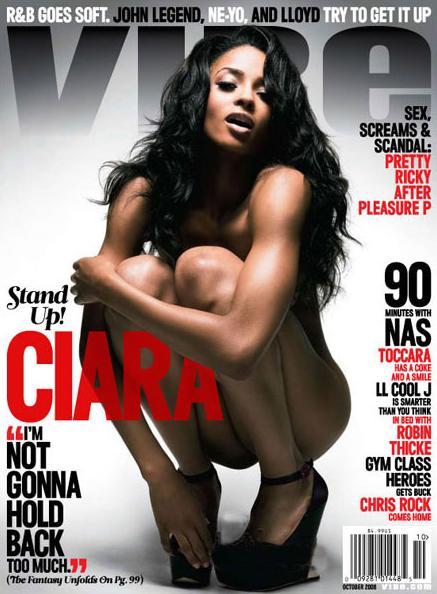 Here's a new track by Ciara called 'My Man & My Music' and she conveys she loves them both equally. This is set to appear on her new album Fantasy Ride coming May 5th. This has been produced by Elvis Williams who co-wrote her song 'Never Ever' with Young Jeezy. A DJ Vee presentation. Enjoy.
Sorry, brought back the Vibe cover. I like it too much.
*Update: Homie Kingz says this could be a demo for Ciara but ahh, we'll see.
Download here – My Music & My Man