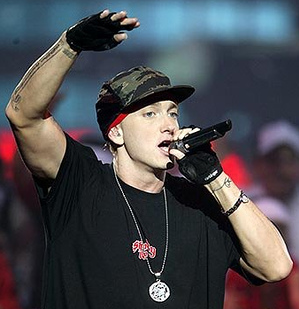 Does Eminem know how to make a comeback or does he know how to make a comeback? He's giving his patient fans more than what they bargained for. Interscope Records announced Thursday (March 5) that Slim Shady is dropping two albums this year, Relapse and Relapse 2.
The first LP has been slated for May 19, with a single and video premiering on radio and television airwaves on April 7. It sounds like this record will be in addition to "Crack a Bottle," which has already gone #1. The video for that hit should drop soon.
Relapse 2 doesn't have a release date yet, but in a statement, Em said that he's currently in the studio working on that project and it will come out in the second half of this year.