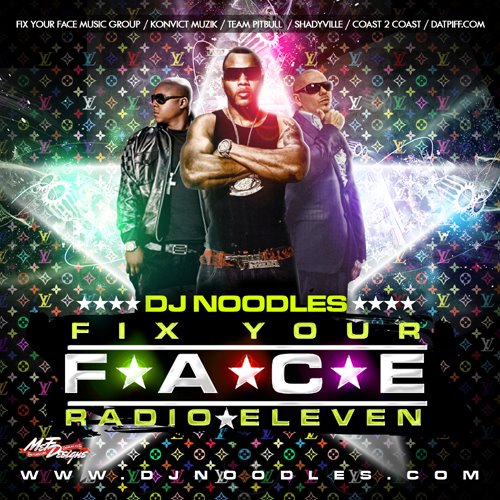 Pitbull jumps on Jada's 'Can't Stop Me' beat. This is off Coast 2 Coast & DJ Noodles – Fix Your Face Radio Vol. 11 Mixtape which is out now. Shouts to Jeremy for the exclusive rip.
Download here – Can't Stop Me Freestyle
Bonus – Entire Mixtape for download ! Hit the jump for the Link and Track List..
Track List
01. Can