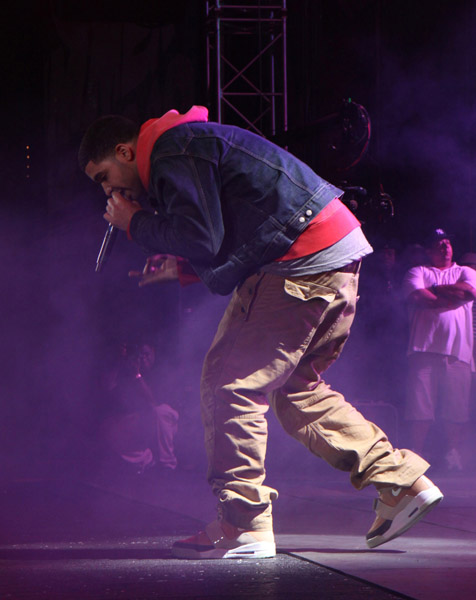 The version that came out a while ago, which a lot of other blogs posted wasn't the real one. Here's the official version, according to the producers of the track themselves(Via.).
Drake – 'The Winner' (Prod. By Tha Bizness)
UPDATE : The entire Heartbreak Drake Pt. 2 tape has leaked. Hit the break for the goods. Props to OS for the linkage.
01. Signs Intro
02. Do It Now
03. Juice (Produced by Boi 1nda)
04. The Winner (produced by Tha Bizness)
05. Slow It Down
06. Something
07. Stunt On You
08. Belly
09. The One (Feat. Mary J. Blige)
10. Digital Girl (Remix) (Feat. Jamie Foxx, Kanye West & The-Dream)
11. Invented Sex (Feat. Trey Songz)
12. Successful (Feat. Trey Songz)
13. Unstoppable (Feat. Lil Wayne & Santogold)
14. Im Going In (Feat. Lil Wayne & Young Jeezy)
15. Take You Down
16. Best I Ever Had (Feat. Ma$e)
17. Thank Me Later Outro