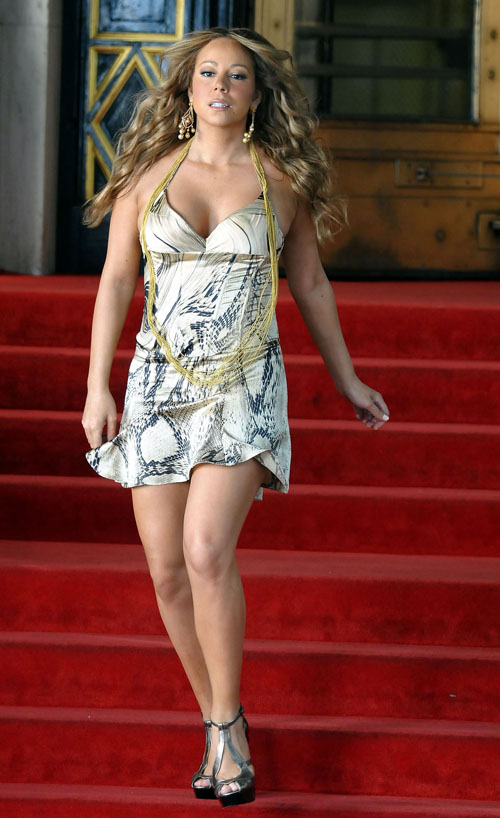 So, the saga surrounding Mariah's big release Memoirs Of An Imperfect Angel continues. After canceling various promo events and pushing back the release date to September 29th, Mariah has now re-hired her former publicist Cindi Berger of PMK HBH. This also means that now Whitney and Mariah are now both being represented by the same PR firm.
Further, they are now treating 'Obsessed' as just a buzz track and not as the first official single. Of course, that's what you do when a single flops (As per Mariah's standards). Ask Cassie and Ciara.
The first single from Mariah's CD will not be "Obsessed"—that was just a summer trifle, and it was a lot of fun. The real first official single is said to be a powerhouse ballad along the lines.
Source: Showbiz411