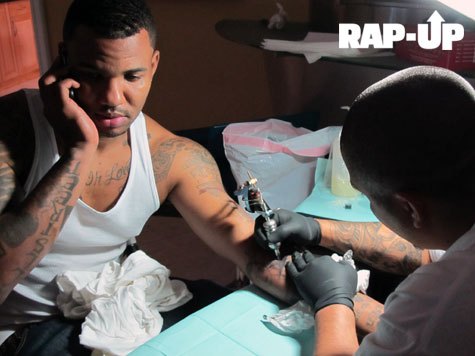 You really gotta be kidding me!
Game got some fresh ink on his forearm, this time the logo of Neptunes' label 'Star Trak'. He ain't even on that label. Bizarre!
Pharrell's gonna take my career to the next level, keep me 'hood and cross me over at the same time by executive producing my album, so that's how I show my loyalty. Pharrell is my friend. We've created a work bond and established a friendship. Star Trak is gonna make me money in the future—that logo, that brand, that man helping me. That's something that's gonna put milk in my refrigerator and help me feed my kids, keep them in private school, and keep them doing what they do.
More pics here.