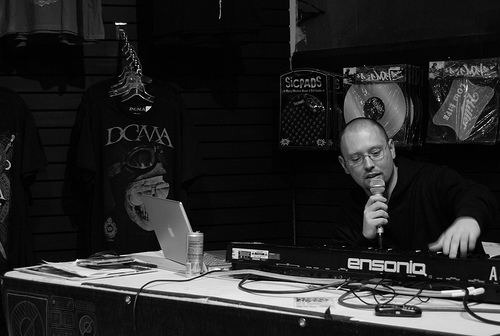 We continue our exclusive talk with Producer Jake One ahead of the release of  his new album Stimulus Package with rapper Freeway. Read part 1 of this interview here.
In our second installment, Jake tells us why he wasn't to be seen on the production credits list of 50 Cent's latest LP Before I Self Destruct, working with Black Milk, the internet & blogs' role in music today, whether he considers himself a commercial producer, 'Michael Jackson or Prince?' and more.
HHNM: You've worked quite a bit with 50 Cent. The tracks 'All Of Me' with Mary J. Blige and 'Movin On Up' from Curtis were widely appreciated by critics & fans and the chemistry between the two of you is great according to me. If I'm not wrong, you were also working on a few beats for his 'Before I Self Destruct' album. Why didn't we get to listen to a single beat by you there?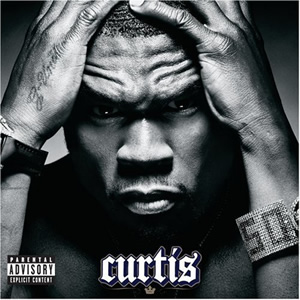 Jake One: I worked on some stuff with him early on in the project but he leaked 'em all. At that point I didn't want to risk losing some of the tracks I had made for other projects like Stim Pack (Stimulus Package) etc. so I fell back. I've done like 10 songs that came out for G Unit officially and somewhere around 15 mixtape tracks. I'm always down to work with them but my own projects are more important to me.
HHNM: I see. Another one of my favorite producers is Black Milk and you two collaborated on the opening track of your debut album White Van Music. Can we expect to get our hands on another one in the future?
Jake One: I'll probably get him on something for the WV2 (White Van Music 2). Talked to him for awhile the other day, his new album is goin to be the shit.
HHNM: Yes, we're looking forward to it. Please tell us your views on the internet's role in music today. Do you think blogs like ours help in promoting an artist's work and to what extent?
Jake One: I think the internet is great as far as being able to push whatever you're doin without any pushback. People either show interest or they don't. I do think it shows a distorted view of some things because the blogs aren't necessarily indicative of what's happening in the real world. My biggest problem with the net and music is that people have an attitude that the music should be free.
HHNM: Always wanted to ask you this: Do you consider yourself a commercial producer? Or you would you not like to restrict / limit yourself to a certain style?
Jake One: I definitely feel more like an underground producer than anything. I've worked with some mainstream artists but I've always maintained my sound no matter who I work with. I think any artist wants millions of people to like what they're doing on their own terms.
HHNM: Apart from 'Stimulus Package' coming out on February 16th and the promo run to go along with it, what are the future projects that you are working on right now?
Jake One: Got a couple top secret projects with prominent artists that I'm hoping will get finished and come out in 2010. Don't want to jinx them. Will be trying to get White Van 2 out this year as well. Of course I'm working on songs with a whole lot of random artists for their albums too.
HHNM: Alright sir, one last question. Prince or Michael Jackson and why?
Jake One: MJ for me. I was a MJ fanatic as long back as I can remember. After MJ passed my dad told me that I used to beg him to play the "Off the Wall" album all the time when I was a kid. I think "Rock With You" is one of the first songs I remember period.
HHNM: Great! Thanks a lot for taking out your valuable time from the studio sir. Any shout-outs, message to the fans etc.?
Jake One: Shout out to wifedogg and everybody taking their hard earned money to buy my projects. It means more than you guys think.
Visit: Rhymesayers' website | Jake One's MySpace | Jake One on Twitter | Buy Stimulus Package here.