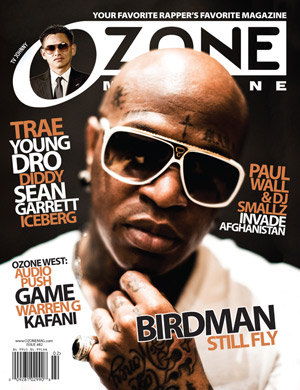 Birdman covers the latest edition of Ozone Magazine and also answers some questions of the interviewer. Here is one of then that caught YN's attention.
What's the worst business investment you've made throughout your career?
Probably the worst investment I did was fuckin' with R. Kelly. That was a waste of my time. I could've made money if I wasn't fuckin' with that clown-ass nigga.
Wow. I wanna say a lot but I'll stay hush.
DJ Khaled graces the special Superbowl edition cover of the same mag. Find it below.