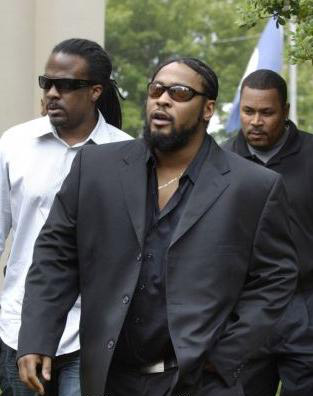 Grammy Award-winning R&B singer D'Angelo was arrested early yesterday after allegedly offering an undercover policewoman $40 for oral sex while cruising alone through the West Village — with $12,000 stashed in his SUV.

D'Angelo, 36, whose real name is Michael Archer, was in his top-of-the-line Range Rover at Greenwich and Horatio streets at about 2:30 a.m. when he spotted a woman he took to be a prostitute, sources said.

He was arrested and charged with solicitation after asking the woman for sex, the sources said. His manager declined to comment.
Wow, I was waiting for some comeback news, not this. Yup, that is in fact D'Angelo in the picture above. Times have changed.