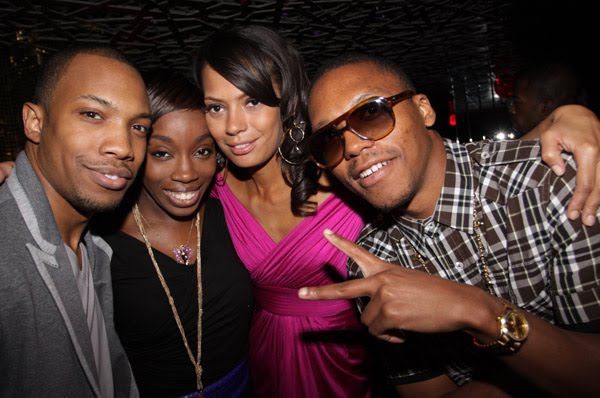 On Wednesday night in Manhattan, on the red carpet for the MTV documentary "Summit on the Summit: Kilimanjaro", Lupe spoke to MTV about the possible Jay Electronica collaboration that we have been hearing for weeks now (read here & here). Lupe says he has already reached out to Jay for joint project:
"I reached out to him a couple of days ago with some real serious ideas, Let's put a program together. Something that works out and makes sense for the both of us.' He's a very talented MC. One of the few MCs that I actually listen to what they're saying. I don't listen to 98 percent of the rappers out there. But he's one of the MCs I listen to and I'm inspired to do so. A collaboration is in the works."
Apart from that, he also took time to clarify his 'I Don't Want To Be Jay-Z And Be Worth $400 Million' comment that he made a few weeks back. Good one. Read the full story at MTV.