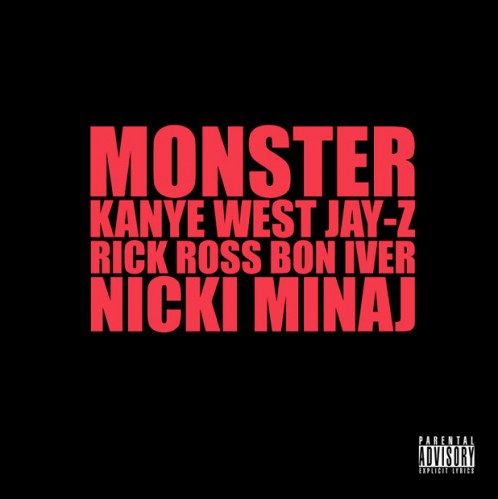 Y kept his promise and released a new track this Friday which will appear on a 5 track EP with Jay-Z called Watch The Throne. Imma be honest, Nicki Minaj killed  it the most.
Download here – Monster (Feat. Jay-Z, Rick Ross, Bon Iver & Nicki Minaj)
Update: X gives us what is supposed to be the final version that has no skips and sounds a bit different in other spots.
Download here – Monster (Feat. Jay-Z, Rick Ross, Bon Iver & Nicki Minaj) (No Skips)