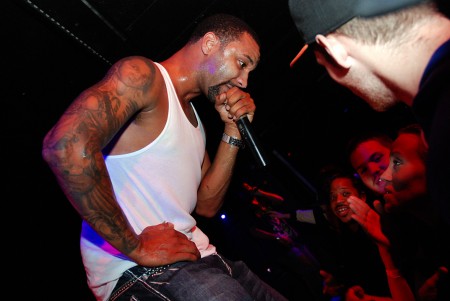 When will these rappers quit getting into trouble with the law? The Hudson County Sheriff's Office has issued an arrest warrant against the rapper for non-payment of nearly $13,000 in child support.
The warrant for failure to pay the $12,983 in child support and failure to appear at a hearing was issued in May, Sheriff's Department Chief John Bartucci said yesterday.

And it's not the first time Budden, 30, has been in trouble for failure to pay child support. He was arrested on the charge on Aug. 5, 2009, Bartucci noted.

Born in Spanish Harlem, Budden moved to Jersey City with his family when he was 11 and grew up on the West Side. He now has addresses on Bentley Avenue in Jersey City and River Road in North Bergen.
Sidebar: Joell Ortiz reacts?