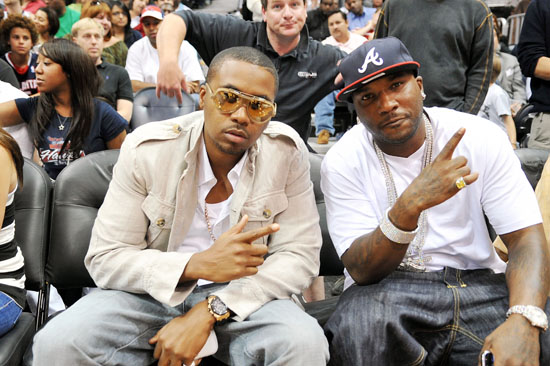 Change of plan again. In an interview with MisforMusic, Nas gave an interesting update over his long delayed Lost Tapes 2 project. He now intends to release a studio album first and 'maybe' the mixtape sometime later. Here's a quote:
I know you've got a busy year scheduled. What's the latest with the 'Lost Tapes 2'?

'Lost Tapes 2', I kinda got away from it and I started working on my new album so I kinda pushed that back and put my new album first because I lost time and its new album time so that's where I'm at with it now.

Okay, 'cos I know there were some troubles with Columbia Records not releasing songs for you, is that correct?

No, it was on Def Jam and I wanted to release it during the Christmas time and then at the last minute it just, there was a lot of changes at the label. I wrote a letter to them and it just took a while for them to understand where I was coming from and now they do but time was against me so its like new album time for me, so maybe 'Lost Tapes' later down the road but the new album first. Who knows, I'm trying to figure it out now.
Spotted: HHDX