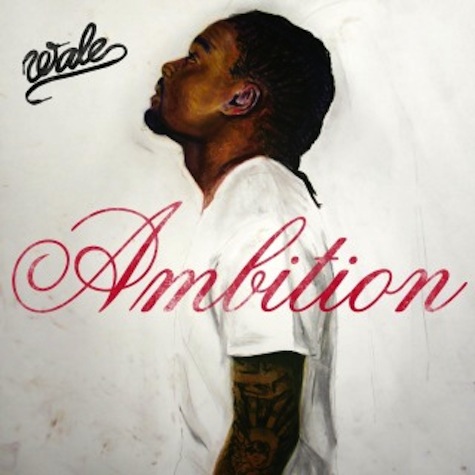 Here's your first look at the artwork for Wale's upcoming album, scheduled for release on November 1st.
UPDATE: We now have the official tracklisting. 'Bait' hasn't made the cut on the standard edition while the Self Made Vol. 1 hit 'That Way' sneaks in at no.13, understandably due to its success on the radio.
UPDATE 2: Final track list along with production credits via The Source.
UPDATE 3: Deluxe Edition includes 'Bait'. Pre-order on iTunes here.
1. Don't Hold Your Applause (Produced By Tone P)
2. Double M Genius  (Produced By Mark Henry For Terror Squad Productions)
3. Miami Nights (Produced By Mark Henry For Terror Squad Productions)
4. Legendary (Produced By Toomp For Zone Boy Productions)
5. Lotus Flower Bomb (feat. Miguel) (Produced By Jerrin Howard)
6. Chain Music (Produced By Tone P)
7. Focused (feat. Kid Cudi) (Produced By Kore)
8. Sabotage (feat. Lloyd) (Produced By. Cloud Eater)
9. White Linen (Coolin) (feat. Ne-Yo) (Produced By. Deputy)
10. Slight Work (feat. Big Sean) (Produced By. Diplo)
11. Ambition (feat. Meek Mill & Rick Ross) (Produced By T-Minus)
12. Illest Bitch (Produced By Tha Bizness)
13. No Days Off (Produced By Toomp For Zone Boy Productions )
14. DC or Nothing (Produced By Tone P)
15. That Way (feat. Jeremih & Rick Ross) (Produced By Lex Luger)
16. Bait (Produced by Tone P)