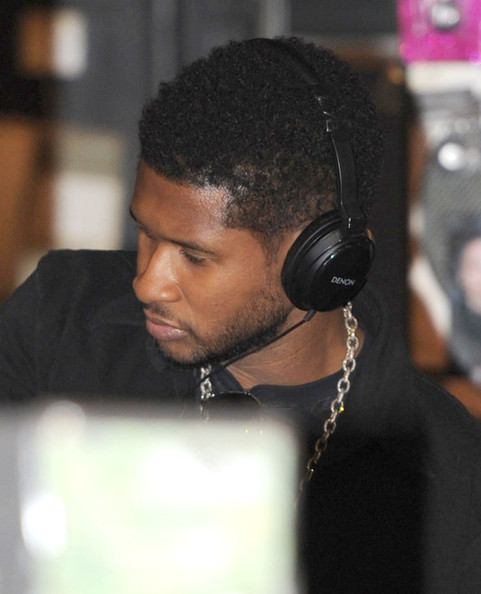 Usher made a trip to London yesterday and played his anticipated new album for select media at the Arts Club. The album, which is tentatively titled The Shanertance will feature production from Swedish House Mafia, Danja, Salaam Remi, Jim Jonsin, Pharrell Williams and UK artist/producer Labrinth. Soulculture was present and has the following report for us.
Usher describes the Salaam Remi produced 'Sins Of The Father' as:
"The inspiration of it is, why do we sometimes deal with things that we don't understand? Our past can lead us down a road because we didn't even know it. For example; "The time spent with a father will teach you a certain understanding of live and how to cope and deal with things."
'Looking For Myself' featuring Luke Steele from Empire Of The Sun is another confirmed cut from the album described as having a laid back alternative rock-edge.
The Jim Jonsin produced 'Let Me See' has Usher back to the freaky, R&B roots. Some of the lyrics of the song are:
She wanna take her skirt off…be my guest / I decide to take my shirt off…and show my chest / And you've been sipping on that Merlot, so you know what's next / Perfect intermissions, switching positions / It's so explicit.. He sings, What you gon do to me? / Don't talk about, be about it / Let me see, let me see.
The first single 'Climax' has been on the rise ever since its release. Usher is expected to announce the official title of the album with the release date in the coming weeks.