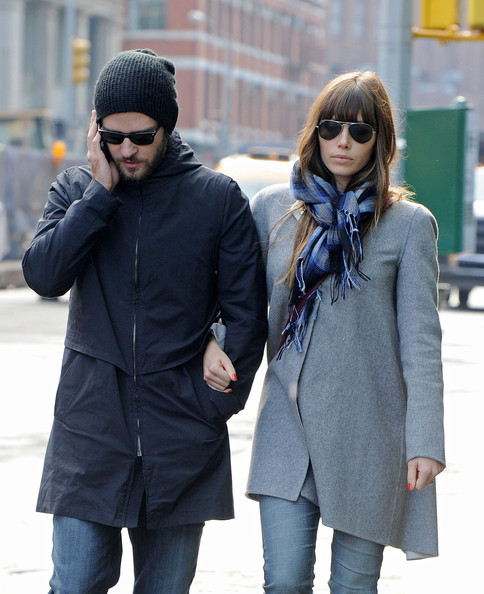 Last time we posted something about new Justin Timberlake, his rep turned it into a false alarm but is JT secretly working on new music that he wishes not to tell us?
--advertisement--
According to Jacksonville, Florida radio station 97.9, Justin Timberlake will release a new single this Monday, January 14th with a guest appearance from Jay-Z. He is also said to be in the studio with Beyonce which makes the news even juicer. Labels usually send new music from artists to radio stations on Mondays so we can only hope for this to be accurate!
UPDATE: JT confirms something. Charlamagne Tha God from Power 105 says it features Jay-Z and is produced by Timbaland.
Thursday, January 10th, 2013 at 9:01 am PST…

— Justin Timberlake(@jtimberlake) January 10, 2013
UPDATE: Video announcement from Justin himself after the jump. He announces his return to music but doesn't reveal anything more than that.