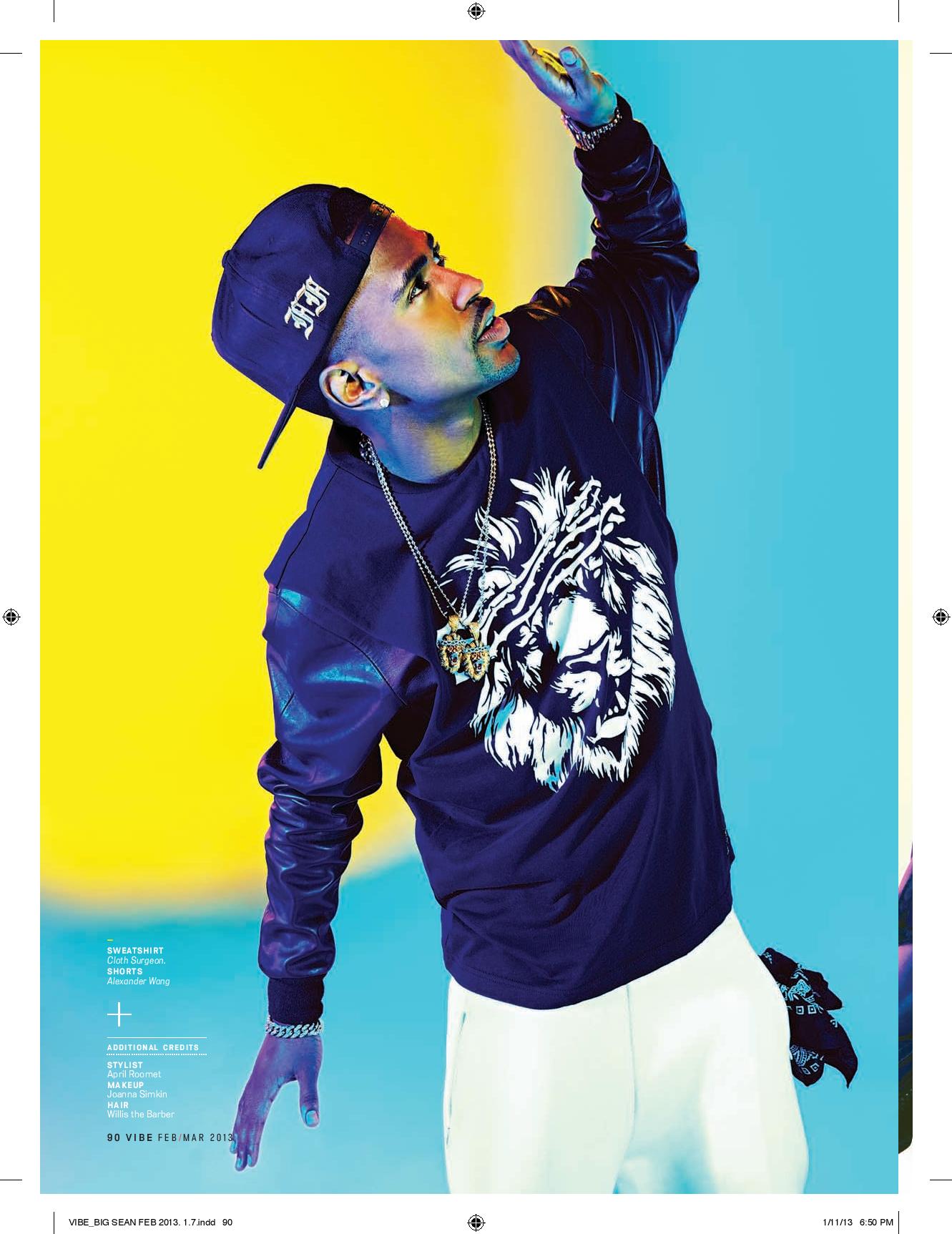 This has been in the works since last year but today, Big Sean has officially announced the launch of his fashion and lifestyle company Aura Gold.
The fashion line of Aura Gold is named Finally Famous and he will be appear at ProjectMVMNT tomorrow to introduce the Fall 2013 collection themed The Black Collection at Booth #10157 located at the Mandalay Bay at 3950 Las Vegas Blvd; Las Vegas, NV. Here's what the Detroit emcee says about his new venture:
"Launching my own label is a dream come true for me. Even though I have a lot to learn about fashion and the industry, I do know what I like and the small details that make something stand out to me. I look forward to evolving the line with more colors, fabrications and offerings to show the other dimensions of my style progression over time."
You can view a couple of more images from the latest style issue of Vibe magazine featuring his collection after the break.