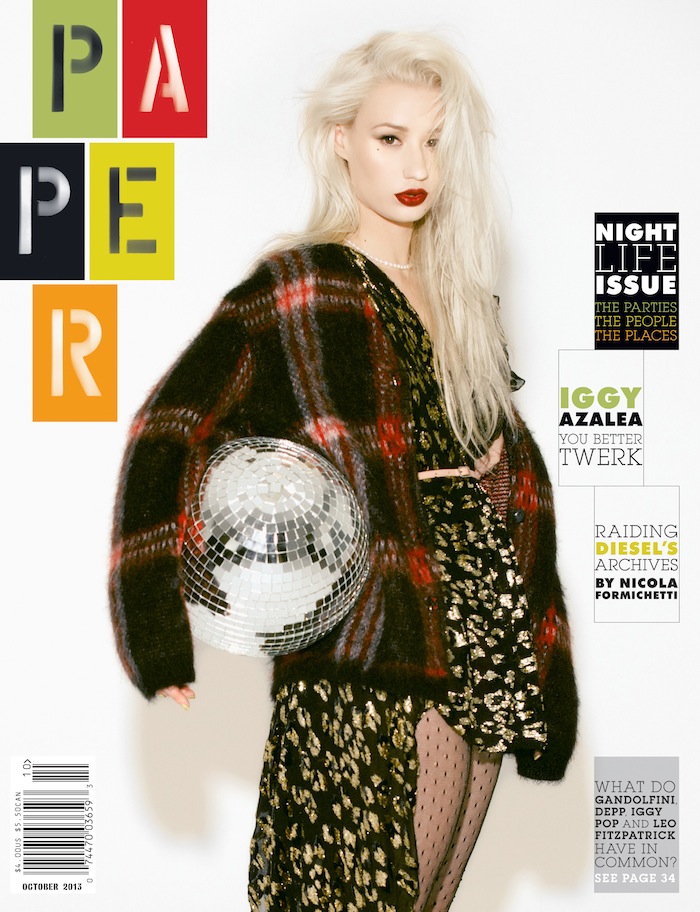 Australian beauty Iggy Azalea graces the cover of October issue of PAPER magazine. Inside, she talks about her tattoos, current relationship with A$AP Rocky, her new album The New Classic and more.
"Oh, these new songs are about loads of stuff," she says. "If I wrote these songs at the beginning of my career, they'd be about ass cheeks. All the songs. Now only one song's about ass cheeks — out of sixteen. That's growth right there."
Check out the full photoshoot below.