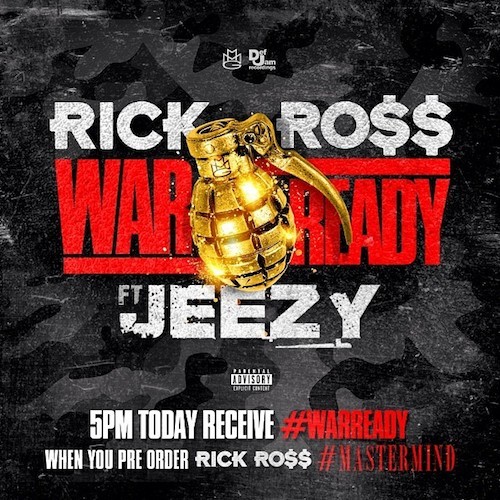 The moment we've all been waiting for has finally come!
As we reported earlier today, Rick Ross liberates his highly anticipated single titled 'War Ready' featuring his former foe Jeezy off of his forthcoming album Mastermind. The news of this collaboration had our heads turning left and right when we heard about it, but it's good to see these guys put their differences behind them. Produced by Mike Will Made It.
Stream the track after the jump and pre-order Mastermind here.