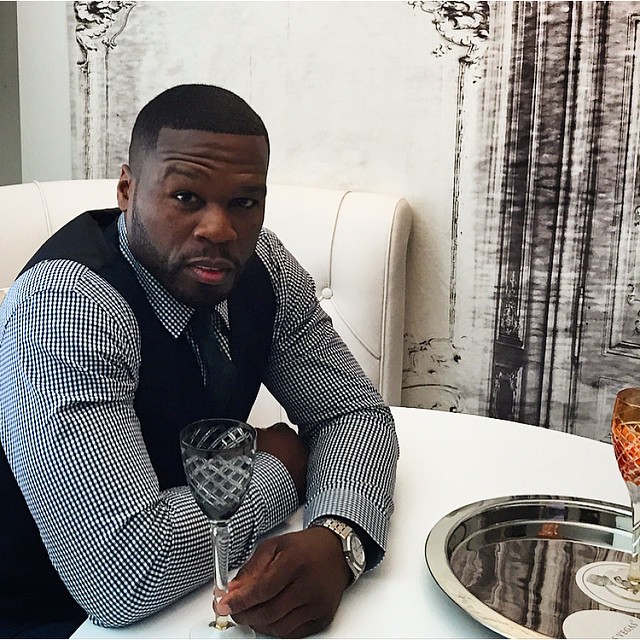 50 Cent is getting ready to release his long awaited album Street King Immortal.
In a recent interview in Houston, he talked about it in brief, without divulging any details. We all know he's serious about the project as during his chat Elle magazine, he revealed his only wish in 2015 is to be able to be successful with his new music.
He called into 93.7 radio station in Hartford earlier today and talked to Jenny Boom Boom about all that's going on with his life including the Boxing Friday event on May 15 in Hartford, making Lloyd banks shoot videos from his upcoming Cold Corner 3 project, investing in Effen Vodka and more.
The big news that 50 announced was that the first single from Street King Immortal will be out around June 2. He also plans to play the album for his business partner Timbaland soon. We surely look forward to hearing the song. Listen to the interview below.
Bonus: Listen to his interview with Angie Martinez from this morning: