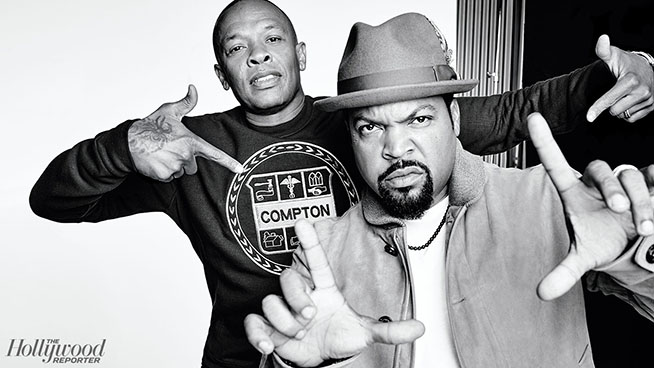 UPDATE: Rollingstone has confirmed from multiple sources that the the soundtrack is produced entirely produced by Dr. Dre but it will not release on August 1st as Ice Cube mentioned. Dre is expected to make an official announcement during his Beats 1 radio show The Pharmacy this Saturday.
--advertisement--
Previous story:
Ice Cube just dropped a major bomb during an interview with Power 99.
At the radio station with some of the other cast and director F. Gary Gray, the crew talk about the upcoming N.W.A. biopic Straight Outta Compton, possibility of a tour (they say it's still a good possibility), Suge Knight, Eazy-E suffering from AIDS and of course the soundtrack to the film which is expected to feature new music from Dr. Dre, Kendrick Lamar, Eminem and more.
Around the 10 minute mark, Cube reveals that the soundtrack that Dr. Dre has created is an "inspired by the film" album which will release on August 1st in its entirety. That's a Saturday and that's when Dre goes live with The Pharmacy radio show on Beats1.
Woah.