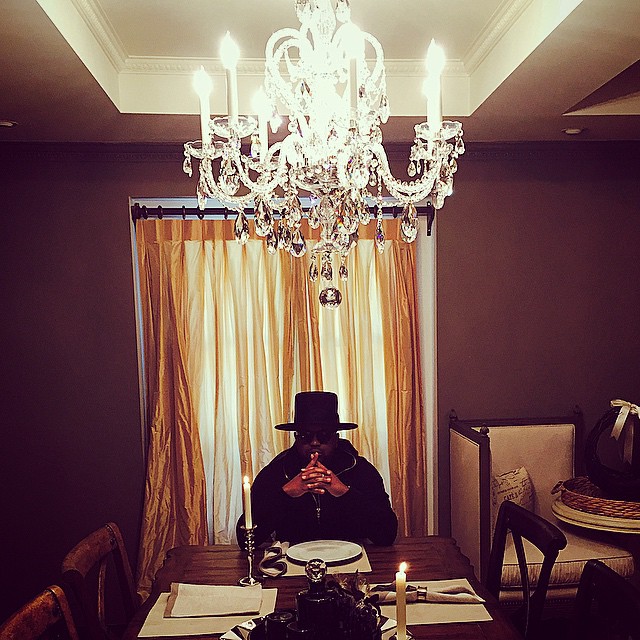 That did not last too long. After departing from Def Jam in January last year, The-Dream quietly signed a distribution deal with Capitol Records for his Contra Paris label around May the same year.
But that relationship hasn't continued for too long. Taking to Instagram today, Terius announced that he's leaving Capitol Records but did not mention the precise reasons.
He did, however offer a lengthy explanation on why his new album Crown Jewel did not arrive in stores today, as some fans were anticipating. The multi platinum producer, singer and songwriter was due to release the album today, July 10 via Contra Paris/Capitol but will now arrive at a later date due to logistical problems. We hope he bounces back soon.
Out of Respect for Steve Barnett I will not point any blame at Capitol records although I am reserved in my feeling about certain things. A 3 month long negotiation has ended and I am no longer being distributed by Capitol Records. My team tho in spite worked hard to retrieve masters in time to put them back up directly from Contra Paris , what happened; Because of the time the date has been pushed back as it took till yesterday to Get masters Back in order to have to even Put out at a Later Date. This is business so even though personally I am responsible for my music , the other parts sometimes you can't control and when something's not right I'd rather have the Time to make it the best vs just throwing things out. The album as you see was completely done April 21st and fortunately I own them , however when you take a product back and then want to distribute yourself after Codes are in systems at various Outlets, Tidal,iTunes exit. It has to be recoded and unfortunately the date changes based on all proceeds coming direct to Contra Paris rather than being split between a Major. Basically even tho I have the record I could not put it up either. Doesn't change the fact that I have a lot of music and would love for it to be out but Things happen when you are fighting for what's right, we all will get over. Legally that's all I can say , "wink like a motherf*cker"