UPDATE 4: Top Dawg has changed the position — digital September 11 and physical September 18.
#90059 DIGITAL 9/11 PHYSICAL 9/18…… get autographed copies from http://t.co/Z75SZv0omK now… 3TDE

— TOP DAWG #TDE (@dangerookipawaa) September 8, 2015
UPDATE 3: Both physical and digital editions of the album will drop September 11th.
UPDATE 2: The album's official release date is now next week, September 11th.
UPDATE: It looks like the album might be coming tonight. Check out these screenshots via KTT: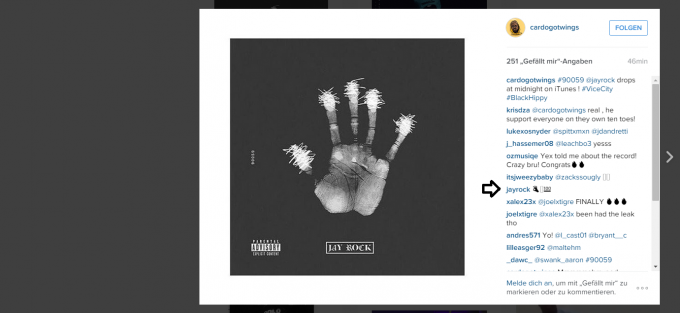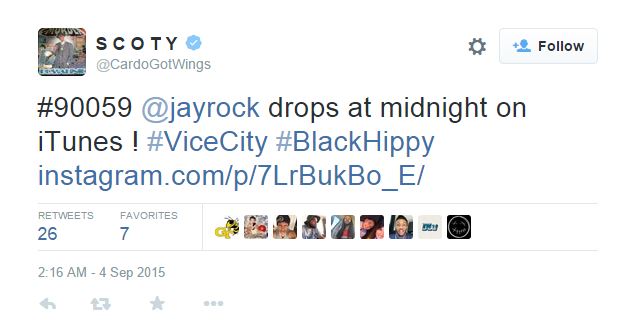 After weeks of anticipation and hype, Jay Rock has released the artwork and track list for his upcoming new album 90059.
The 11 song project has appearances from Kendrick Lamar, SZA, the whole Black Hippy (on track 8), Busta Rhymes, Lance Skiiiwalker and Isaiah Rashad. Interestingly, the album is up for pre-order on iTunes which mentions the release date as "Aug 18, 2016". It could be a troll or just a mistake but we will know soon enough.
Track List:
1. Necessary
2. Easy Bake (feat. Kendrick Lamar & SZA)
3. Gumbo
4. Wanna Ride (feat. Isaiah Rashad)
5. The Ways (feat. Sir)
6. Telegram (Going Krazy) [feat. Lance Skiiiwalker]
7. 90059
8. Vice City (feat. Black Hippy)
9. Fly on the Wall (feat. Busta Rhymes)
10. Money Trees Deuce (feat. Lance Skiiiwalker)
11. The Message