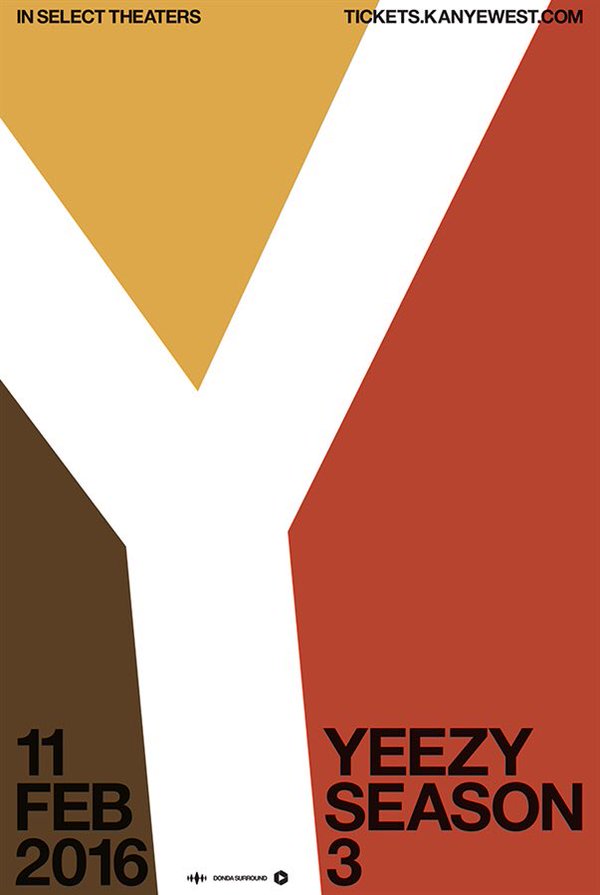 Kanye always has something unique up his sleeve and he's continuing with the trend with his upcoming album Waves, the track list for which he released two days ago.
There is no information till now as to the physical or digital release of the album and whether TIDAL will be involved at all. But 'Ye has something epic planned for the fans. The album is set to be streamed live in its entirety from Madison Square Garden and at the same time, in select theaters worldwide. It will of course coincide with the showcase of third collection of his Yeezy fashion line.
Tickets for the big event are set to go live on Tickets.KanyeWest.com soon but they are already available in Germany with Cinemaxx having the exclusive rights to the sale. Get ready!
UPDATE: Pre-sale for tickets for the MSG show will start tomorrow, January 27 at 10 am EST for American Express users on Ticketmaster. Venue pre-sale kicks off 10 am on January 28 and general sale begins on January 29.
UPDATE 2: The tickets for the big event are now on sale on Kanye's website. The show stars February 11th at 4 pm ET.
https://twitter.com/kanyewest/status/694173401959673857