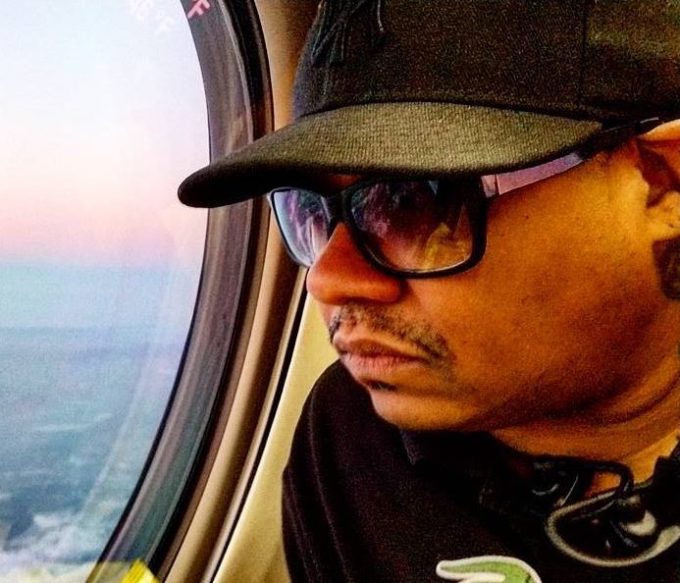 If you're a Hip-Hop fan who is familiar with the golden period of the Aftermath-Shady-G-Unit era, you probably know Focus… or at least have heard a beat by the producer.
The New York city bred producer was signed with Dr. Dre's Aftermath imprint for nearly a decade before he departed the company in 2009. The talented producer-artist has done production for the likes of Dr. Dre, Eminem, 50 Cent, ScHoolboy Q, The Game, Rick Ross, Lil Wayne and Beyonce, just to name a few. Focus… spent several years in the Aftermath camp cooking up music for the now scrapped Detox album. Focus… was even actively releasing his own music as an artist until about late 2013 but things haven't gone the way he would have liked in recent times.
In a heartfelt Instagram post, the two time GRAMMY award winning musician has revealed that he has picked up a job at UPS since music was simply not paying the bills anymore. "I could've sat and let everything fall apart but, I chose to do what needed to be done at that moment and Jehovah blessed my efforts," said the producer in the encouraging post that deserves an applause. "I am willing and able to take care of my family by any means necessary and I am always open to learn new things. True, my plan A was, and is my only plan BUT, when unforseen situations arise, will you sit and sulk in depression or be malleable and use the experiences to help you build a more fortified foundation? These are my reminders… I am not ashamed..," he continued.
Focus hasn't been absolutely missing from the scene. He contributed to as many as 6 songs on Dr. Dre's much talked about Compton album in 2015, including the Eminem featured 'Medicine Man' and even a song on DJ Mustard's album Cold Summer ("Another Summer"). But as he mentioned, some things in life just don't turn out the way you envision and that is fine. The music industry can be very harsh to people who just don't have enough luck or are not able to catch the right opportunities at the right time. But what matters is how you get up, re-"focus" and execute your plan B. Salute to Focus…!