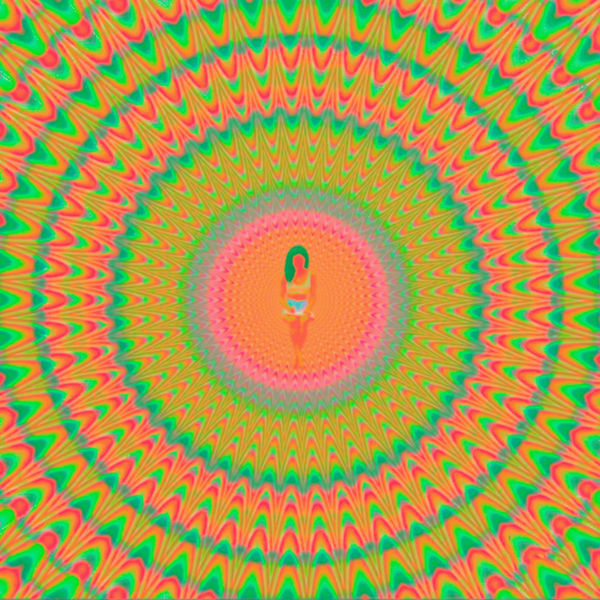 When Jhene Aiko released the heartfelt spoken word piece 'MAP Mission' and a short film earlier today, there were some rumors that she will release her new album Trip very soon. But we didn't know it would drop as soon as tonight.
The L.A. based singer surprises fans by dropping her sophomore album out of no where, featuring 22 songs including interludes. Guest appearances on the album come from boyfriend Big Sean, TWENTY88 (yes, they are listed separately), Swae Lee, Dr. Chill, Brandy, Kurupt and more. Jhene released her debut album Souled out in 2014 which debuted at number 3 on Billboard 200 after selling 70k in the first week.
You can now stream Trip in its entirety via Apple Music.
Track List:
1. Lsd
2. Jukai
3. While We're Young
4. Moments (feat. Big Sean)
5. OLLA (Only Lovers Left Alive) [feat. TWENTY88]
6. When We Love
7. Sativa (feat. Swae Lee)
8. New Balance
9. Newer Balance (Freestyle)
10. You Are Here
11. Never Call Me (feat. Kurupt)
12. Nobody
13. Overstimulated
14. Bad Trip (Interlude)
15. Oblivion (Creation) [feat. Dr. Chill]
16. Psilocybin (Love in Full Effect) [feat. Dr. Chill]
17. Mystic Journey (Freestyle)
18. Picture Perfect (Freestyle)
19. Sing to Me (feat. Namiko Love)
20. Frequency
21. Ascension (feat. Brandy)
22. Trip (feat. Mali Music)
Jhene also spoke with Zane Lowe on Beats 1 radio about working with John Mayer, Brandy, Swae Lee, and Big Sean on the album, her beliefs, her 9 year old daughter being featured on the album, and more. Below is an excerpt.
Jhene on how she has similar energy to Sean: "Sean's energy is a lot like mine. I'm more of myself with everyone close to me and they know like that I can get like that sometimes like OK Well what's happening with this? and that but I don't like that. You know what I mean I'd like to feel more calm and Sean is sort of the opposite where it's like now I'm talking to you like it's fine. Like you know he's like it's weird because he's an Aries but he's very close to Pisces and I'm a Pisces very close to Aries so somehow we met in the middle and we're alike in a lot of ways. So yeah I think he's good he's grounded and he knows how to relax and we both you know have a lot of people around us that keep us you know good and not stressed."