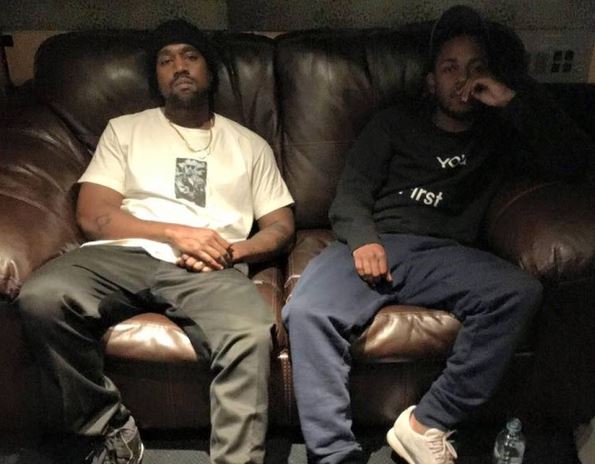 A new collaboration between Kanye West and Kendrick Lamar has surfaced online today. The song is titled 'Madlib Freestyle 6' which probably means Madlib is on the beat. It has been leaked by the infamous hacker group Music Mafia. The group has in the past leaked songs by A-list artists like Justin Bieber, Kendrick Lamar, J. Cole, Drake, Travis Scott and many more.
It isn't clear when this track was recorded but most likely, it's from The Life of Pablo sessions (2016). It literally sounds like the two recorded it while freestyling randomly in the studio. Around the album release time, Kanye West had revealed on Twitter that he had as many as 40 songs recorded with Kendrick Lamar, whom he collaborated with on the T.L.O.P. standout 'No More Parties In L.A.'. That song was also produced by Madlib.
"Also all Good Fridays songs will be on Tidal. Me and Kendrick got 40 songs and me and Young Thug got 40 songs. 40/40 club!!" he had tweeted before taking down his entire page a few months later. Will we see more collabs from these two superstars in the near future? Let's wait and watch.