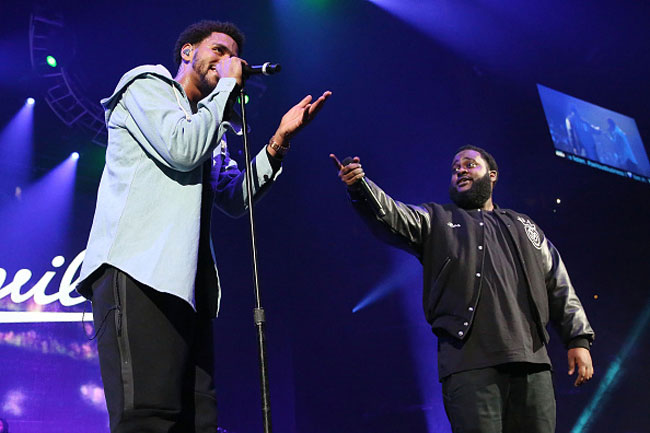 Bas is said to be working on his new album, which is expected to release later this year and looks like he's got another J. Cole collaboration on lock.
--advertisement--
Bas was one of the performers at the Woo Hah! festival at Beekse Bergen in The Netherlands where his Dreamville boss Cole was headlining. During his set, the Queens rapper surprised the audience by playing an upcoming song featuring J. Cole. The title of the song has not been revealed but it's reportedly from Bas' forthcoming album.
You can hear Cole showcase his rapid fire flow on the song in the clip below.