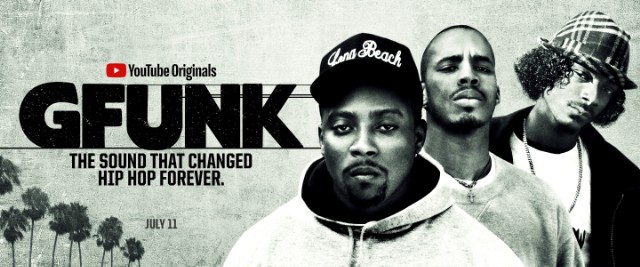 After some trailers over the past few weeks, YouTube has finally released its original documentary G-Funk in its entirety today.
The documentary, directed by 22-year old Karam Gill, follows the story of 213, the crew made of producer Warren G, rapper Snoop Dogg and late singer Nate Dogg. Warren G co-wrote, produced and composed some of the music for the movie, which originally debuted at SXSW in 2017.
With interviews with Snoop, Warren G, Nate Dogg, The D.O.C. and more involved, the documentary focuses on G Funk's impact on Hip-Hop and Pop culture. "I really wanted people to experience the world of West Coast Hip Hop seen through my eyes, and also how it helped inspire and evolve the current music of today," Warren G said in a press release. "We all knew we were creating something dope but didn't realize it would have such a lasting effect on music indefinitely."
Watch the documentary below, which is currently only available for YouTube premium subscribers.