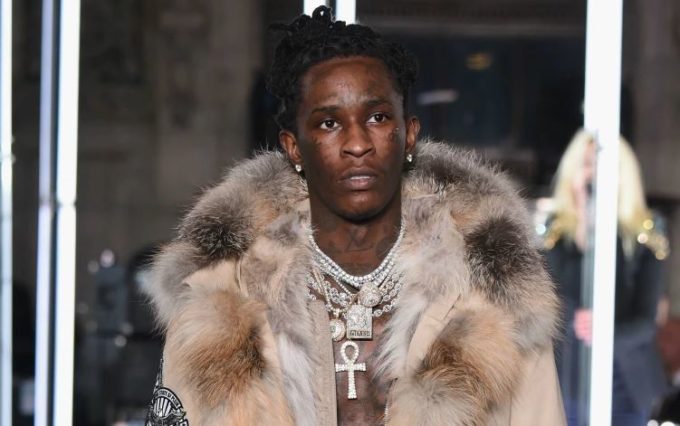 Young Thug has been hinting for a few weeks that he will soon release his new album Slime Language. Today, he has unveiled the tracklist for the project in the most unique way.
--advertisement--
Thugger sent a live snake named "Sex" to the XXL offices and attached was the official tracklist for Slime Language. The female Rough Green snake was delivered to the office by two trained reptile handlers. We always knew the rapper's fascination with snakes but we didn't expect him to go to this extent.
Slime Language features 10 tracks in total and like the No My Name is Jeffery album which had songs like 'Kanye West', 'Wyclef Jean' and 'Swizz Beatz', this time too there are titles named after artists such as Gunna, Lil Uzi Vert, Tracy T, Jacquees and more. Check it out below.
UPDATE: Thug has clarified that the list is not a tracklist but the names of guest appearances on the album.
Features List:
1. Gunna
2. Lil Duke
3. Hidoraah
4. Dolly
5. Lil Keed
6. Lil Uzi Vert
7. Tracy T
8. Jacquees
9. Strick
10. Nechie
UPDATE 2: Thugger announces the project arrives on Thursday, August 16th which is also his birthday. Take a look at the tracklist below.