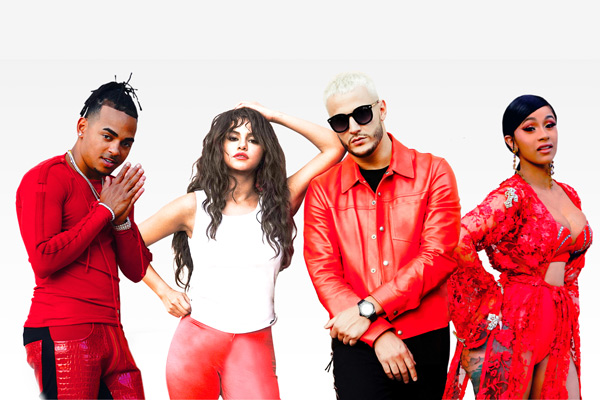 DJ Snake, Selena Gomez, Cardi B and Ozuna have been teasing their collaboration 'Taki Taki' for a while now, which finally sees release today.
'Taki Taki' has been anticipated by fans for long as it brings superstars from different worlds of music together on a single track. It's no surprise that French DJ Snake has managed to create a catchy song that is sure to put a dent on the charts.
"You hoes have no class, you bitches froze still / I'll be talkin' cash while I'm poppin' my gold grill / I'ma h*e, rich bitch and work like I'm broke still (Cardi) / But they love me so fake, but they hate me so real," Cardi raps on the Reggaeton influenced beat. The music video for the track has already been shot and should arrive soon. Stream the song below.