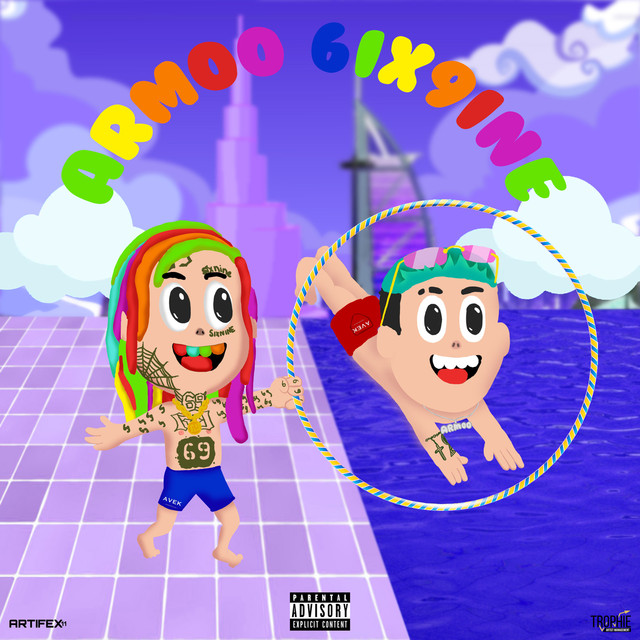 6ix9ine's grind is not of the usual New York rapper. He started off his career with aggressive music aimed at the streets but since then, has not been afraid to branch out to try out different genres and styles.
After creating a Latin hit with Anuel AA on 'BEBE', he has now teamed up with Dutch artist Armoo on a new song called 'Bozoo'. Armoo is a successful vlogger of Armenian origin who has been trying his hand at music lately. Unlike 'BEBE', Tekashi sticks to English language on this high energy track. Listen to it below.
A music video for the song was recently shot in Dubai and should be out soon.