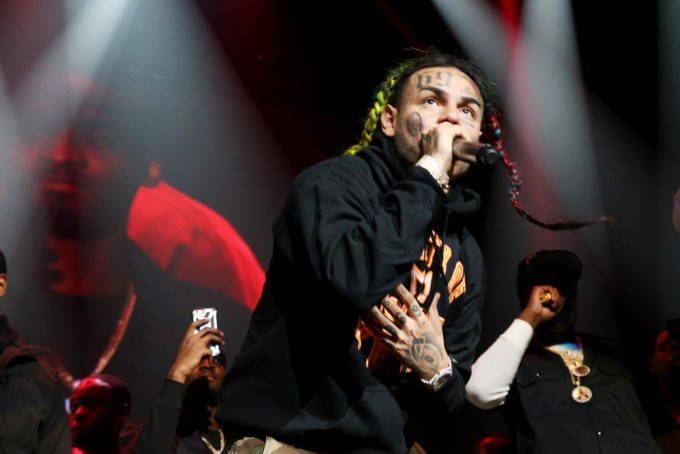 6ix9ine is still locked up over federal racketeering and firearms charges and struggling to find a date for his new bail hearing. But his music seems to be performing well.
The New York rapper's star studded album DUMMY BOY debuted at #2 on the Billboard 200 chart behind Travis Scott's Astroworld but Nielsen has admitted that there has been an error in counting which may end up having Tekashi at the top spot when the re-count is done.
This weekend, Noisey Radio on Beats 1/Apple Music features a rare interview with Tekashi 6ix9ine from the vaults, as well as unreleased music from the rapper. In the interview, he talks about struggling to make a mark with his music early on when he used to send his music to bloggers and publications. He also touches on some of his controversial content.
"I remember when I was in jail and I came to court and they would blow up my music video on a 16-inch screen and they were like, 'This is the kid we want on our streets influencing the youth?' and there would be me next to heroin user, shooting up heroin. But that wasn't me saying, 'Here, go try it.' This was me showing the youth don't let society paint this picture for you of, 'Oh, Come to Bushwick. It's nice. It's gentrified. All these hipsters moving in and it's cops on every corner," he told the hosts. "I want to show you where I grew up and why I'm molded the way I am. Why I look the way I look. This is how I grew up."
Listen to part of the interview below. Noisey Radio airs this Sunday 12/9 on Beats 1 on Apple Music at 7am PT/10am ET and 8pm PT/11pm ET.