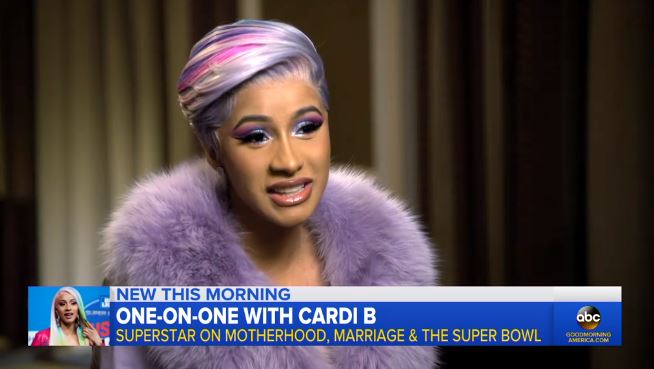 Colin Kaepernick was not involved with the Super Bowl on Sunday but his name definitely dominated the conversation around the big event.
As we now know, Cardi B was one of the artists who was originally offered to perform at Halftime, which is one such event that every artist dreams of doing once in their lifetime. The reason for her decision was support for former San Francisco 49ers quarterback Colin Kaepernick and calling for a boycott of the game, in light of the NFL's "racist treatment" of the stand up athlete.
In a new interview with Good Morning America, the rapper speaks on her troubled relationship with Offset and how she has hopes of fixing it soon. She also speaks on why she rejected the halftime performance offer and the significance of supporting a movement like #ImWithKap. Watch it below.
Maroon 5, Travis Scott and Big Boi performed at the Super Bowl Halftime show on Sunday night — watch it here.