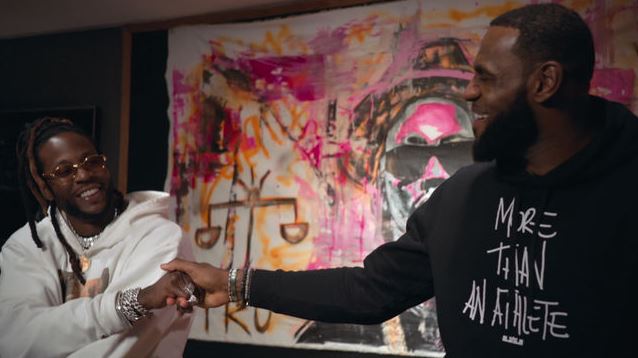 As we all know by now, 2 Chainz has released his new album Rap or Go To The League which is A&Rd by LeBron James.
As a promotion strategy, the two did an interview together which has been exclusively released through Apple Music today. The two lock in the studio and go through the album where LeBron gives his opinion on several songs off the album. Together with other executives in the room, they also discuss what all makes the cut and the sequencing of the tracks.
At the 30 minute mark, an interesting discussion takes place about how many songs to put on the project. There, the people in the room take LeBron's suggestion that there should be a deluxe edition of the album released sometime later with two bonus tracks. One of the tracks that the team decides will be revealed later is titled '100 Bandannas'. Be on the lookout for that.
Watch the full interview here.