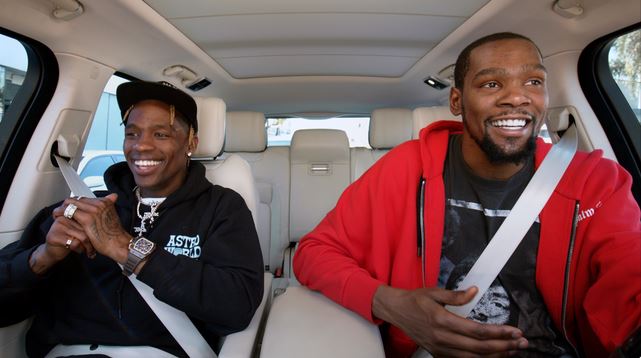 Travis Scott and Kevin Durant have teamed up for a new episode of Carpool Karaoke.
The two-time Finals MVP and the rap superstar are the only ones riding in the car with regular host of the program, James Corden nowhere in sight. The two sing songs from the Houston rapper's most recent album Astroworld as well as other tracks like Rick James' classic cut 'Super Freak.'
Below is a trailer for the episode which is exclusively available in full on Apple TV.