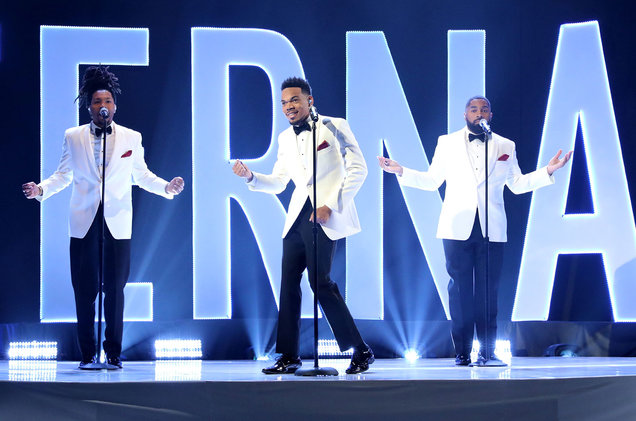 Even though Chance The Rapper has decided to push back his The Big Day tour to next year, he made sure to stop by The Ellen show for a special performance.
Dressed in white tuxes, the Chicago rapper took some help from Smino as they performed the groovy track 'Eternal' for the live audience that also included a dance routine. Chance also sat down with the host to talk about The Big Day album, his marriage, new born daughter Marli and more. Ellen presented him with a plaque celebrating Coloring Book surpassing 1.5 billion streams on Spotify.
"Jesus teaches to care for your neighbor and people that aren't neccessarily your blood. That's an impactful thing I understood as I got older. My parents definitely instilled in me that when you see people in need, you don't just want to pass them by," he said about regularly giving back. Watch the footage below.