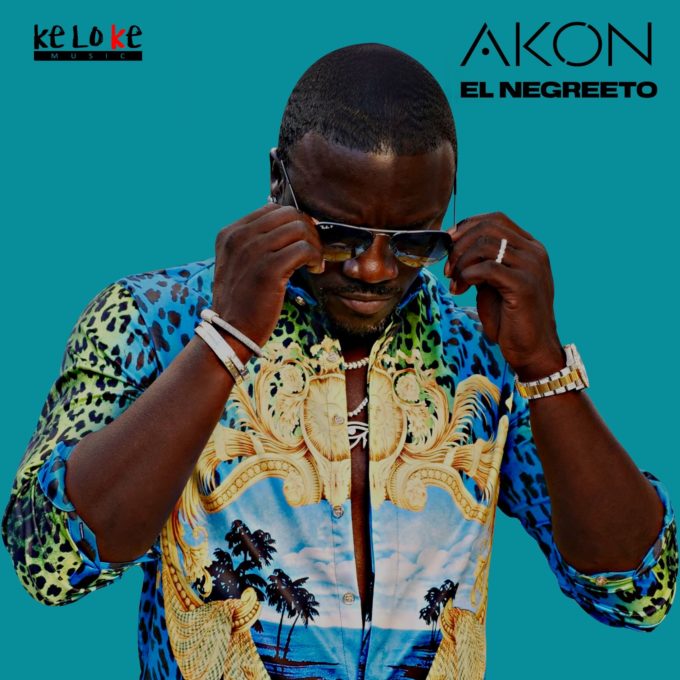 The global Akon music takeover has officially kicked off today with the release of his debut Latin album, El Negreeto.
The singer mogul is performing the songs in Spanish on the project which also features guest appearances from Pitbull, Becky G, Anitta and Farruko. It is now out everywhere via his Akonik Label Group. Akon teamed up with Latin Grammy Award-winning artist Maffio to ensure that the album embodied the true essence of Latin culture. Stream it below or on your favorite service here.
"My dream was always to put out multiple albums under multiple different genres because I always felt like I had a fanbase that was very diverse, you know? Not all my fans listen to Hip-Hop or not all of them listen to R&B or not all of them listen to Latin music. So I wanted to make an album for every, you know, scope of genre that I've met my fans through and I felt like this was the best way where I can satisfy all the fans at one time," explained Akon about dropping multiple albums in our exclusive interview earlier this week.
In addition to El Negreeto, Akon will be releasing his Afro-beats album Akonda on October 25 and a classic Akon album of R&B and Hip-Hop hits, The Konnect on November 22. He will top that off with his collaboration album The Konnection in December where (as he revealed to us) he will be joined by guests such as Nicki Minaj, Pitbull and Ty Dolla Sign.
El Negreeto Tracklist:
1. Te Quiero Amar (feat. Pitbull)
2. Bailame Lento
3. Como No (feat. Becky G)
4. Boom Boom (feat. Anitta)
5. Dile
6. Innocente
7. Solo Tu (feat. Farruko)
8. Baila Conmigo