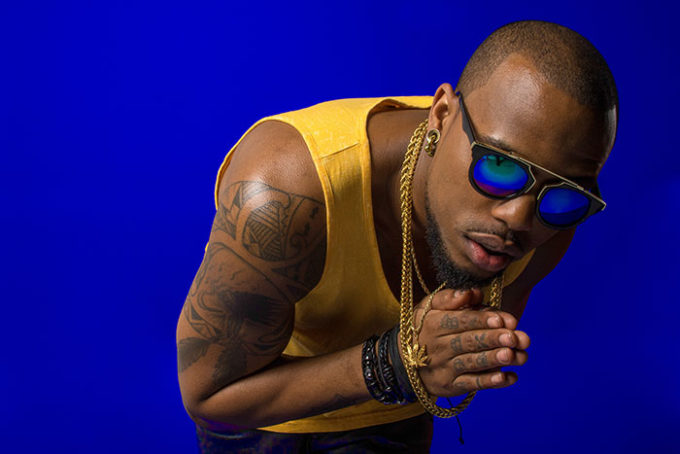 B.o.B is pissed off right now and let all his fans know why.
Today, a one-minute video has surfaced of the Atlanta-native going berzerk in an NSFW rant addressed to his 741,000 Instagram followers on his IG story. Unknown origins ignited the rant, but speculation appears that B.o.B saw a comment that mentioned unconditional love for the rapper-singer and all his music.
B.o.B had a huge run between 2008 to 2012 with colossal hits "Nothin' on You," "Airplanes," "Magic," and the Taylor Swift track, "Both of Us". One-time T.I.-protege, B.o.B was recognized by legends like Eminem and Andre 3000 for his lyrical abilities, instrumental talent, and crossover appeal. To-date, B.o.B is a four-time Grammy-nominated, four-time platinum-selling recording artist.
B.o.B, in his feelings, questioned his fans' support in his music as the past few years have had B.o.B music fall on deaf ears. Wondering where his immense love from the fans he had before has gone, he lashes out at his fanbase to unveil that love lost they've delivered to his music in the last few years. In bed, an angry B.o.B. screams, "I f*ckin' hate you f*ckin' n***as. You n***as ain't supporting me worth of shit while I was f*ckin' living. And now that I'm f*ckin' dead, you wanna talk about 'Oh I love B.o.B., I love all his music," he said. "F*ck you, f*ck you. You f*ckin' bitch. You ain't support shit. And you don't give a f*ck about me and you don't f*ckin' know me," he continued. "Suck my f*ckin' d*ck. You bitch. You don't care about none of the shit I f*ckin' said and none of the shit I f*ckin' did."
The Jasmine Brand broke the news of Bobby Ray's rant on Instagram. You can watch the video clip above.
The rant comes as a surprise to many but one does feel for the talented musician. Back in June, the now-independent artist released his latest effort Southmatic through his No Genre imprint.