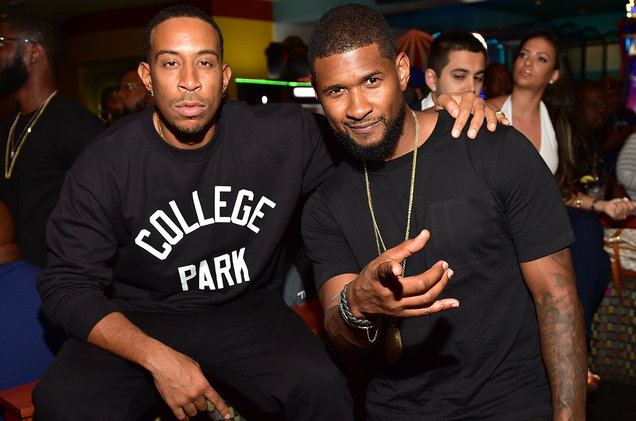 It looks like Usher, Ludacris and Lil Jon are joining forces again on a new song.
When a fan asked on Twitter if Usher, Luda and Lil Jon "ever going to do it again," Lil Jon responded by saying they have already recorded something that is set to appear on Usher's forthcoming new album. "WE DID IT ALREADY. COMING ON @Usher NEW ALBUM," Jon wrote followed by a few fire emojis.
WE DID IT ALREADY 😉 COMING ON @Usher NEW ALBUM 🔥 🔥 🔥 🔥 https://t.co/STH4zRtNb1

— LILJON (@LilJon) November 13, 2019
That's not all. Ludacris posted a screenshot of the tweet on his Instagram and confirmed the new collab, writing "Shit Slappin Too." At this point, it's not clear when the song will be released to the public. The trio are best known for their huge hit 'Yeah!' which topped the Billboard Hot 100 chart for 12 consecutive weeks and ended up becoming one of the biggest worldwide hits in music. It also won the Best Rap/Sung Collaboration at the 47th Grammy Awards, while being nominated for Record of the Year.
The three Atlanta based artists later also teamed up for another hit, 'Lovers & Friends' the same year. Usher has been working closely with Jermaine Dupri on his new album that doesn't have a release date or a single yet. We will surely be looking forward to this.