Hip-Hop has always been big on sampling — it goes way back to the origin of the genre but the trend of sampling older songs on newer hits has been crossing over to more and more genres every year. In 2019, 60% of the top 30 producers from all genres used a sample to create a hit.
Off that list, which includes names like T-Minus, London On Da Track and Nick Mira, 83% have released music containing samples during their careers. Sampling and licensing platform Tracklib's annual report on the state of Sampling reveals some interesting facts about the art of sampling.
According to the report, this year, 15% of the songs on Billboard Hot 100 contained samples. The biggest song of the year, Lil' Nas X's 'Old Town Road' is built on a sample from Nine Inch Nail's '34 Ghosts IV', as we all know by now. From all the genres, it's no surprise that Hip-Hop samples the most but the trend is surely catching on to others. 32% of this year's biggest Hip-Hop records contained samples while R&B had a 20% increase.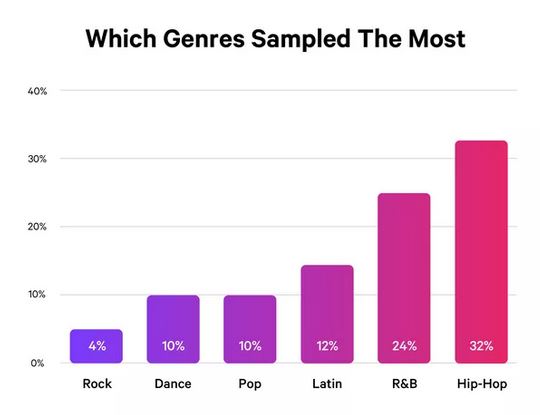 A massive 59% of the Top 100 albums this year contained samples. A total of 321 samples appeared on those albums, which comes out to be more than 3 samples per album on average. The album containing the most samples? Tyler The Creator's IGOR.
Another interesting stat is that in 2019, songs from 2010s were sampled the most, making it the most popular decade to sample. Strangely, none of the hits in 2019 sampled any song from the 1980s. Sampling R&B/Soul/Funk grew in popularity this year, increasing from 12% last year to 33% this year.
You can see Tracklib's full report on this link.