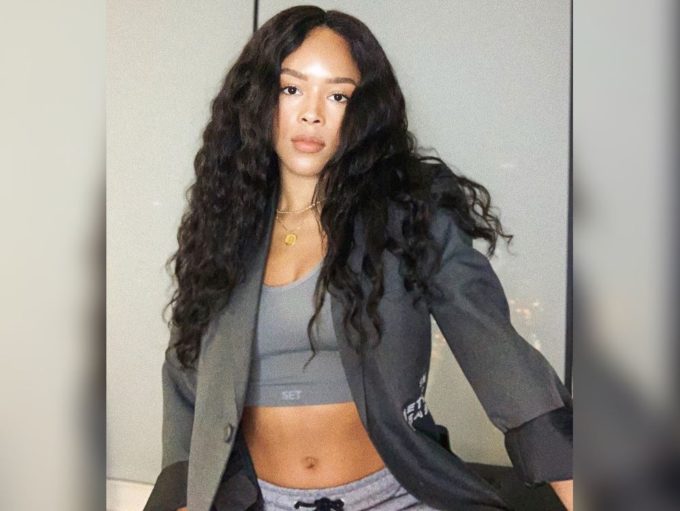 The music space is so crowded at the moment that a lot of music slips through the cracks. But sometimes, you do come across something that catches your ear immediately.
Serayah's new single 'Never Be The Same' is one of those. The talented young lady is best known for her role as Tiana Brown in Fox's hit show Empire, which debuted in 2015 and just recently concluded its sixth and final season on April 21. But Serayah is also a budding singer who has already released a bunch of stuff — check it all out here. However, she's finally ready to focus on music as a priority this year with the release of a new EP.
"You know, just being at the studio, talking and coming up with ideas. That was one of the ideas that came about which was kinda breaking out of the shell a little bit," Serayah said about how the song was created, over the phone to us. "Like what people want you to be and expectations and things like that. Then we started writing it and it became something good."
The song, which features Atlanta native Simyai and is produced by accomplished musician ATL Jacob, comes along with a quarantine-friendly music video which you can watch above. It is set to appear on her forthcoming EP titled Ray, due to be released independently this coming June, she told us.
Like most upcoming artists, she has a long list of veterans who influenced her music. "Missy Elliott, Timbaland, Anita Baker.. wow, there's so many.. Janet Jackson, Michael Jackson, Usher, just so many people who have paved the way and made such a big impact," Serayah said. As far as dream collaborations go, she added: "I would love to work with The-Dream, he's a great songwriter. I'd love to work with Drake, Chris Brown. I'd love to work with some of the newer artists as well who are changing the game right now."
It's relevant to point out here at Serayah starred in the music video for Chris Brown's single 'Undecided' last year but she's now hoping for an actual collaboration on a record.
Apart from music, the Cali creative says she's thankful for the opportunity to star in Empire and will continue to work on TV-related projects, including stuff that she's building on her own. "I'm actually still auditioning for things and I have a couple of ideas myself. But it's definitely given me a lot of exposure. That's one thing I'm really happy for."