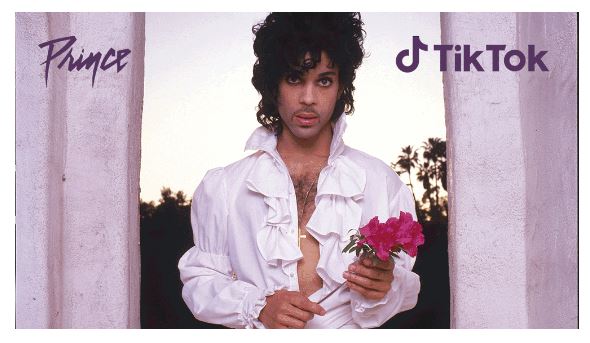 In an unexpected announcement, the Prince estate has joined forces with popular social media service TikTok to bring the legendary artist's music to the platform.
Following the 36th anniversary of his groundbreaking album Purple Rain and to celebrate Black Music Month, TikTok has inked a deal with the Estate to bring his full catalog to the service in order to introduce his iconic music to newer generation of fans. An official account named @Prince.4.ever has also been created which is being operated by the Estate and will offer archival material from time to time.
In addition, TikTok has also partnered with the Prince estate to give fans a tour of his popular Paisley Park home & studio through TikTok's "Sound-Off" livestream. Going live on Monday, June 29th at 12pm PT, the Sound-Off will aim to provide an inside look at Prince's lifestyle and creative process to fans across the globe.
"Prince was known for breaking boundaries and TikTok has proven to do so as well. With the addition of Prince's full catalogue on TikTok, it is our hope that a new generation of global fans can find meaning in Prince's music, and be inspired to create" said Troy Carter, Entertainment Advisor, The Prince Estate.
Brandon Holman, Label Partnerships Manager at TikTok added, "We are massive fans of Prince and admirers of his cultural legacy. The addition of the Artist's catalog to our Sounds library will inspire our users to connect with his music in creative and unexpected ways–his catalog is so deep, and many are approaching his songs with fresh ears. I can't wait to see what's in store."