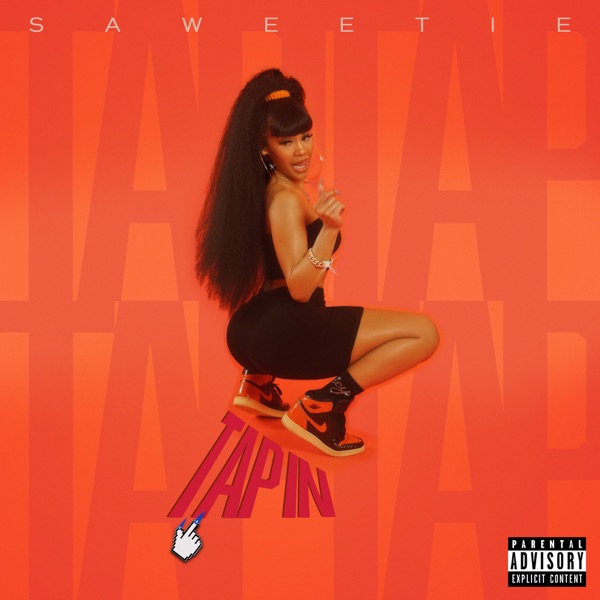 Saweetie hasn't released new music in a while, she's been celebrating her love life with boyfriend Quavo.
But today, the So Icy rapper is returning with her brand new single 'Tap In' where she flips Too Short's Bay Area classic 'Blow The Whistle'. The track will appear on her forthcoming album Pretty Bitch Music, expected to arrive later this Summer.
"Short has always been supportive since ICY GRL. So the fact that I was able to get his blessing to do Blow The Whistle because I recorded it and I was like, "What if he doesn't like it?" But then he liked it. So I'm just so excited.…I'm so happy that he loves it. I'm so excited for this record. I've been gone for a year, but I really had to focus on my artist development because that was something that I was struggling with. So I took a year to myself to really figure out what is my next move. So, now I have my next project, Pretty Bitch Music, that I'm so excited about," she told Zane Lowe on Apple Music.
The 'My Type' hitmaker added that she took time off because she wanted to develop into a proper artist who can deliver a solid body of work. "What was missing is the message. I went from doing car raps, to having to write songs for the radio. For me, that was a struggle because I'm used to writing over other people's beats. Having to do choruses and hooks was something that I struggled with, but I really wanted to just sit back and be proud of my next project because my first suit, I'm very thankful for ICY GRL and for My Type, but I want to love my entire project. I feel like this project kind of… If you listen to it, you're able to meet me before you meet me, if that makes sense."
UPDATE: Here's the music video.