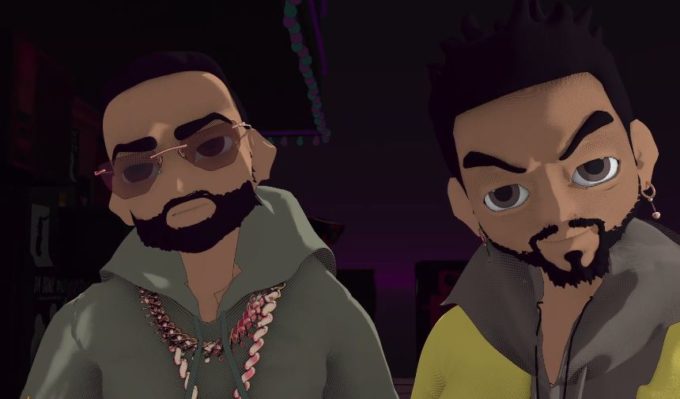 When we think of animated bands in music, names like Eskimo and Gorillaz come to mind but if we're talking strictly Hip-Hop, not many have chosen to go that route.
That's the space animated duo DAAM! are looking to fill. Comprised of Kaen and Melo Dee, the duo are set in an intergalactic journey where they are crashing into Earth to make a mark with their musical talents. Today, the two guys who are signed to 12 Tone Music Group, are sharing their first single ever called 'Black Lambo' and HHNM is happy to premiere the animated clip.
"Just to bring 2 universes together. That hybrid of an 80s themed Miami vice intro that just launched into something so dope and futuristic," is how they described the song in an email with us, citing Timbaland and Pharrell as two big influences to their sound.
Watch the video for the bouncy track below and stay tuned for more from the two.