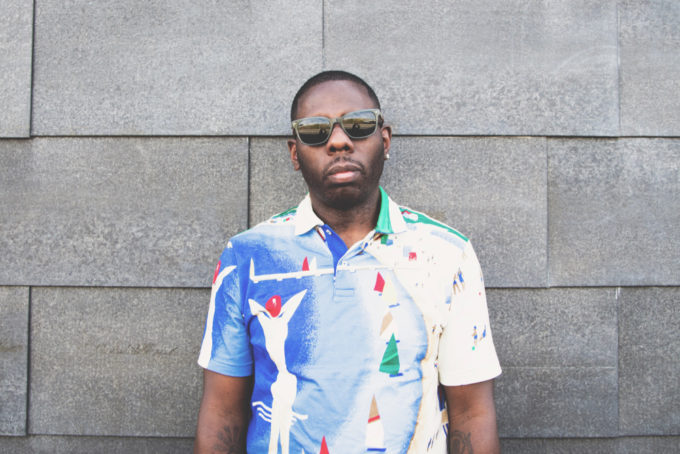 Legendary producer Buckwild has supplied production for some of our favorite artists including Jay-Z, Big L, Biggie, Fat Joe, Kool G Rap, 50 Cent, Big Pun, Jadakiss and many more. If you're unfamiliar, peep this apt Spotify playlist highlighting his work.
The Bronx native has worked with a variety for artists for over past three decades and he wants to keep the consistency going even in the year 2020 when we're dealing with tough times. That's why his new compilation album Fully Loaded makes perfect sense for release this week. The album becomes available through all digital retailers and streaming platforms on Friday, July 03 via Kurrup Money Entertainment but HHNM is proud to premiere it a few days early.
The Diggin' in the Crates Crew member has enlisted guests such as Raekwon, Meyhem Lauren, Little Brother, Nick Grant, Chuck Strangers, Fly Anakin and more on the 10-song project which you can stream below via Soundcloud. It's a solid listen front to back, filled with quality production from the veteran beatsmith.
"I put this album together based off the response from the collab projects I recently released with POUNDS (Trafficante), and Flee Lord (Hand Me My Flowers). I love the reception they both got, along with my recent instrumental projects, Abondoned Beats and Essential Beats. So just looking to keep the momentum going," Buckwild said via Email.
We also asked him how he feels about the current streaming-dominated climate. "All things considered, streaming is a good thing," he said. "It's solved a lot of problems and offered the best solution to illegal downloads. Before this we had bootleggers selling CDs and you wouldn't get one red cent. Now you can make money from streaming, while staying motivated to create and drop more music."